16mm & 20mm flare nut wrench for fuel filter
---
[ Follow Ups ] [ Post Followup ] [ OurSUV.com ]
---
Posted by Ben (76.14.17.32) on 09:47:23 10/15/07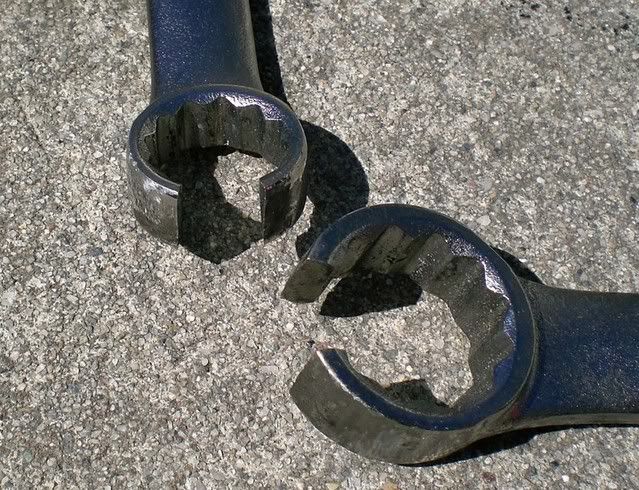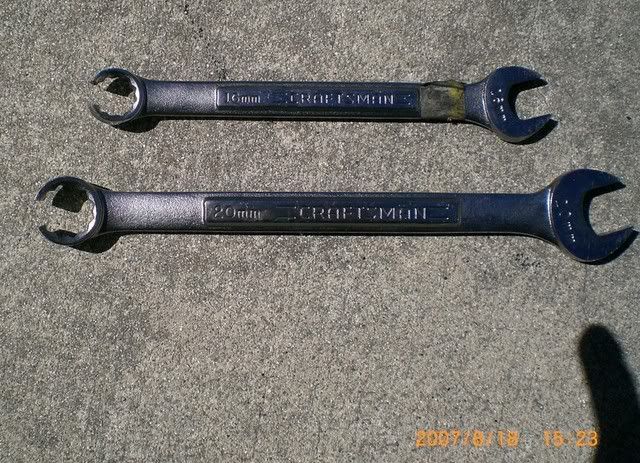 Cleaning up and took some pictures of the home made flare nut wrenchs to change the fuel filter and the connections on the tank sender/pump assembly.

Easy DIY with a hack saw and some clear paint. I've had these for about 8 years and use them about every year or more (when I think got a tank full of dirty fuel).

Cut the slot just large enough to allow the tubing to pass through.

---
---
---
[ Follow Ups ] [ Post Followup ] [ OurSUV.com ]