Re: Front Rotors Removal?
---
[ Follow Ups ] [ Post Followup ] [ OurSUV.com ]
---
Posted by Ben (76.14.17.32) on 23:10:07 10/28/07
In Reply to: Front Rotors Removal? posted by Guy
Sorry, got busy and will get to more details this week.

This is where I think you've gotten to, right?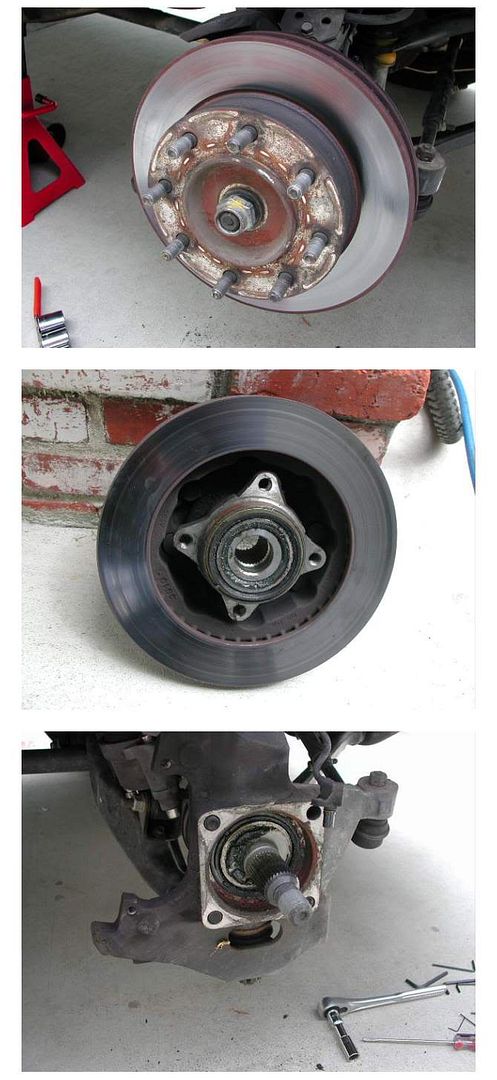 I've never done this myself, but IIRC, the rotor will seperate from the hub at this point. DaveB's
rotor/hub picture shows the stud head inside and think they will need to be pressed out to
seperate, but just a guess at this point. I'll have to check the shop manual to make sure.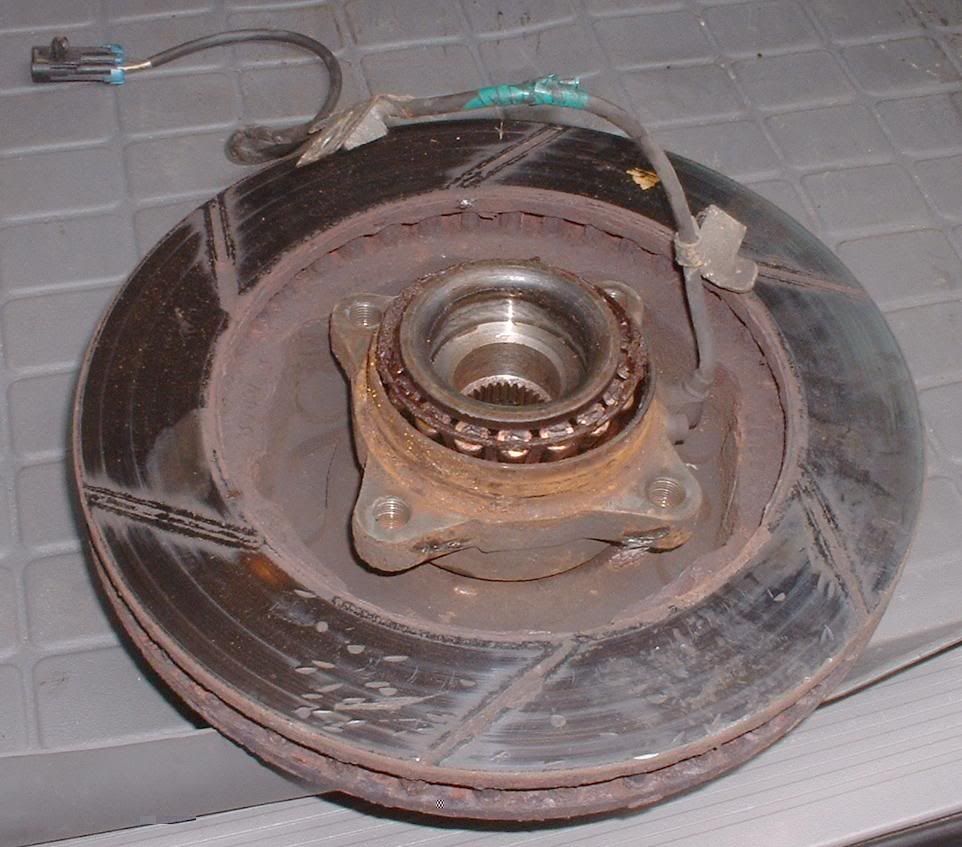 ---
---
---
[ Follow Ups ] [ Post Followup ] [ OurSUV.com ]