Re: Toolbox & Carpet liner
---
[ Follow Ups ] [ Post Followup ] [ OurSUV.com ]
---
Posted by Ben (64.121.48.151) on 12:30:58 08/21/07
In Reply to: Re: Toolbox & Carpet liner posted by den
: Hey ,i had a quart i always carried in a bag with a bottle jack and it did the same
~~~~~~~~~~~~~~~~~~~~~~~~~~~~~~~~~~~~~~~~~~~~~~~~~~~

Ditto....a 6 ton bottle jack...

Re-use all kinds of plastic bottle/jug/etc.

This picture shows empty milk jug and soda bottle for fasteners. Deck screws (buy on sale and get
the 40-50 lb box). Like the handles, as can hold several jugs with one hand. Also like half gallon
jugs and any type of 'thicker' plastic jugs of any size.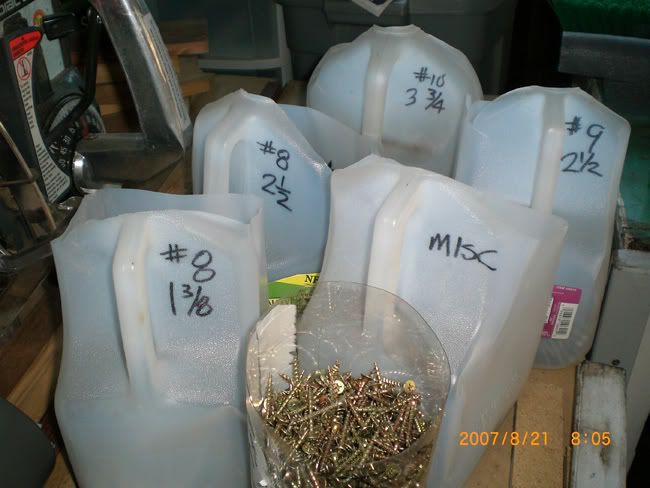 This picture is of the custom oil bottle (long snout with approx 1/32" dia tip). It acts like a
barometer and leaks oil, so made a catch bottle from an empty plastic soda bottle and stuffed a
paper towel at the bottom. Ditto for the pencil/pen/etc holder.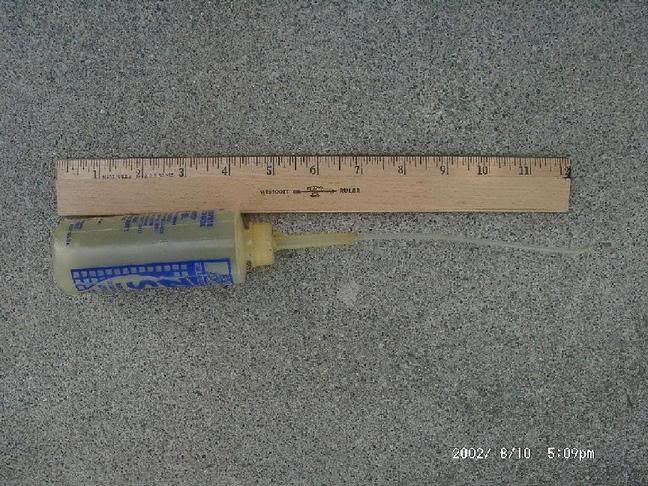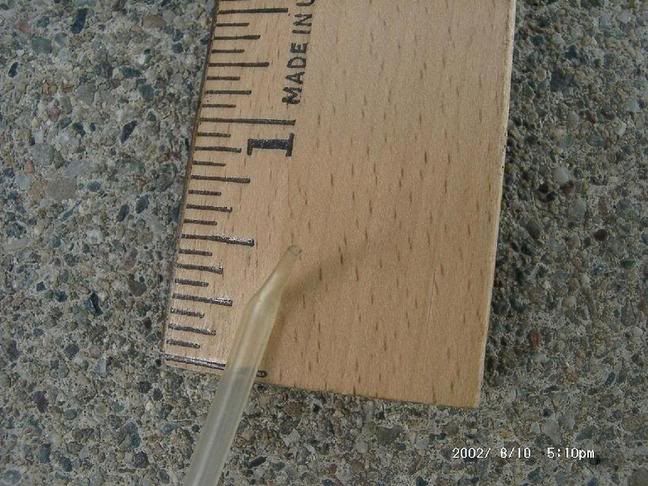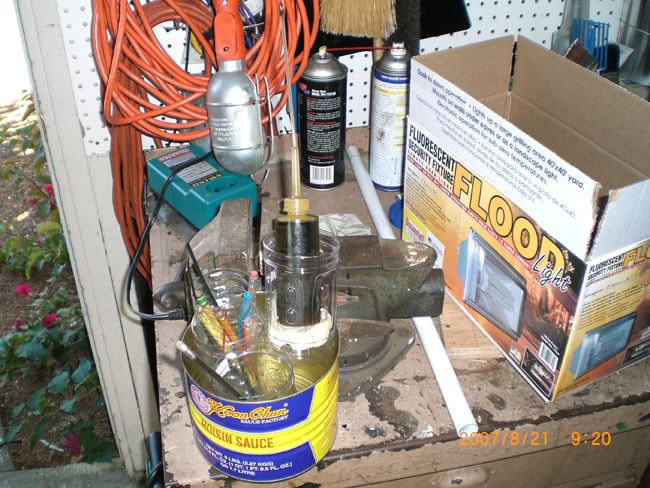 (Andy, the pictures at http://www.aplsweb.com/Topics/Ideas.htm didn't
make the transition, so posted them again here).






This picture is for wood preservative. Always pour too much and pouring it back now a problem that
it's no longer in paint cans, so the pour/fill neck too small. Don't want to dedicate a funnel,
so made this from an empty milk jug. Cut down to a level that won't allow me to pour too much (bad
habit) and is also a catch tray while painting. Just slide it underneath whatever is being painted.

Also just leave whatever is left with the brush in there. This is about a month old and will just be
reconstituted by the next batch.

Notice the bicycle pump in the background with a built in gauge. It was always covered with
dirt/dust/sawdust/etc, so got tired of having to clean it each time, so cut a Coke bottle's bottom
off and is the cover. Just take it off when using and back when done.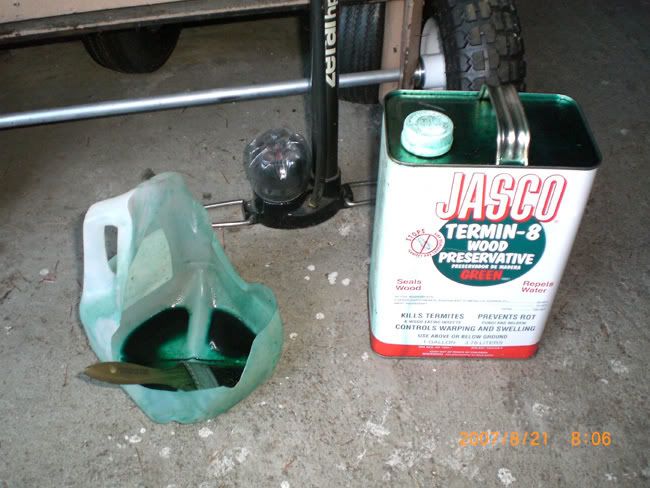 Here is the toolbox cleaned up and back in the Sub. Opened showing the new citty litter jug with
the oil, so nothing in there but lube stuff and if leaks, inside of it's own jug. Second picture show
where it is in the Sub. Had it on the other side and trying it on this side. There was a plywood
shelf that now needs to be modified.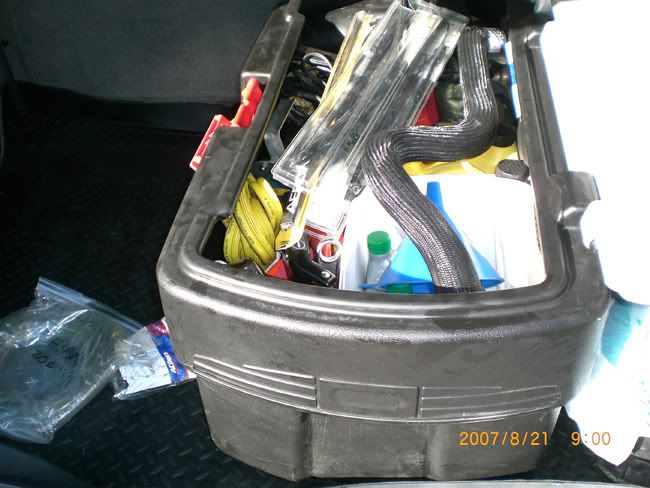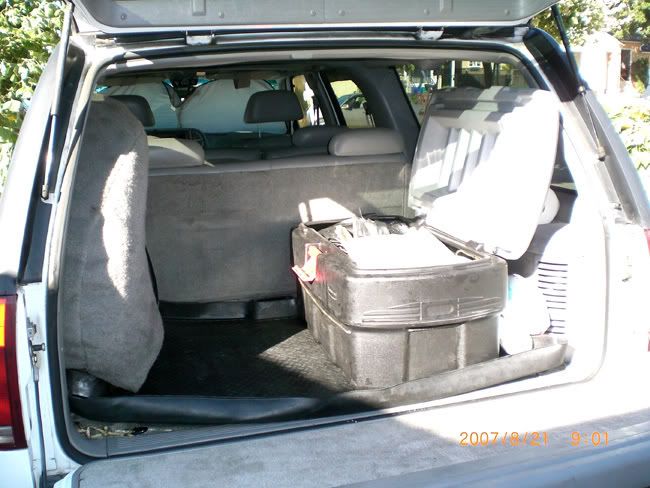 And for #1Son, here are my roller blades. Cleaned 'some', but the aggressive stuff might be bad for
the shell or the inner boot. Soap and water so far. The laces were soaked and still 'oily', so
guess will have to take them out and wash them in the sink. That bag had just come out of the
washing machine (also the stuff inside...knee/elbow/wrist pads and helmet cover).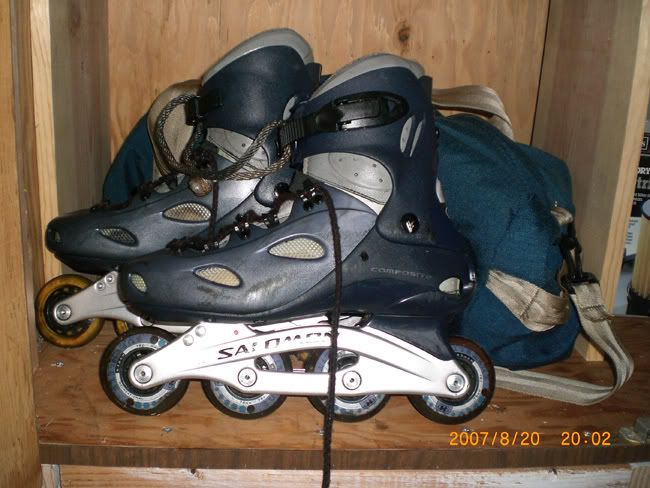 ---
---
---
[ Follow Ups ] [ Post Followup ] [ OurSUV.com ]