Re: New 04' 2500 -- Need pics for wheels/tires
---
[ Follow Ups ] [ Post Followup ] [ OurSUV.com ]
---
Posted by Ben (64.121.48.151) on 09:39:06 08/24/07
In Reply to: New 04' 2500 -- Need pics for wheels/tires posted by Jeff in CO
Welcome back !

Am in the process of noodling new tires to replace the Michelin LTX-AT & MS LT265/75R16 E's on Alcoa
Classic (Mikey Tompson) 16x10 alloys (-1.5" offset, increases track by +6").

Went wider rim to reduce slip angle (almost none now), reduce sidewall bendback, reduce rolling
resistance, increase T&T performance (toss and tuck) and to improve towing performance.

Down side to such wide rims is that hitting anything will not have the sidewall fold over to
protect the rim.

Stock height but will have to crank the front torsion bars a bit to stuff in LT285/75R16 D or E.

Stock on 2500 Suburbans of your year should be LT245/75R16E on 16x6.5 steel (+1.5" offset). Think
the OEM alloys are 16x7, but not sure.

Suspension lifts increase drive line angles, so less power delivered to the diff and lower U-Joint
life span. 1.5" is okay, as it doesn't change the angles that much.

20" wheels weigh a lot more than 16" wheels, so going to smaller dia will reduce the unsprung
weight for better handling at speed and ride quality. Also reduces the centrifugal forces so
acceleration and braking performance improve.

Here is what my current setup looks like: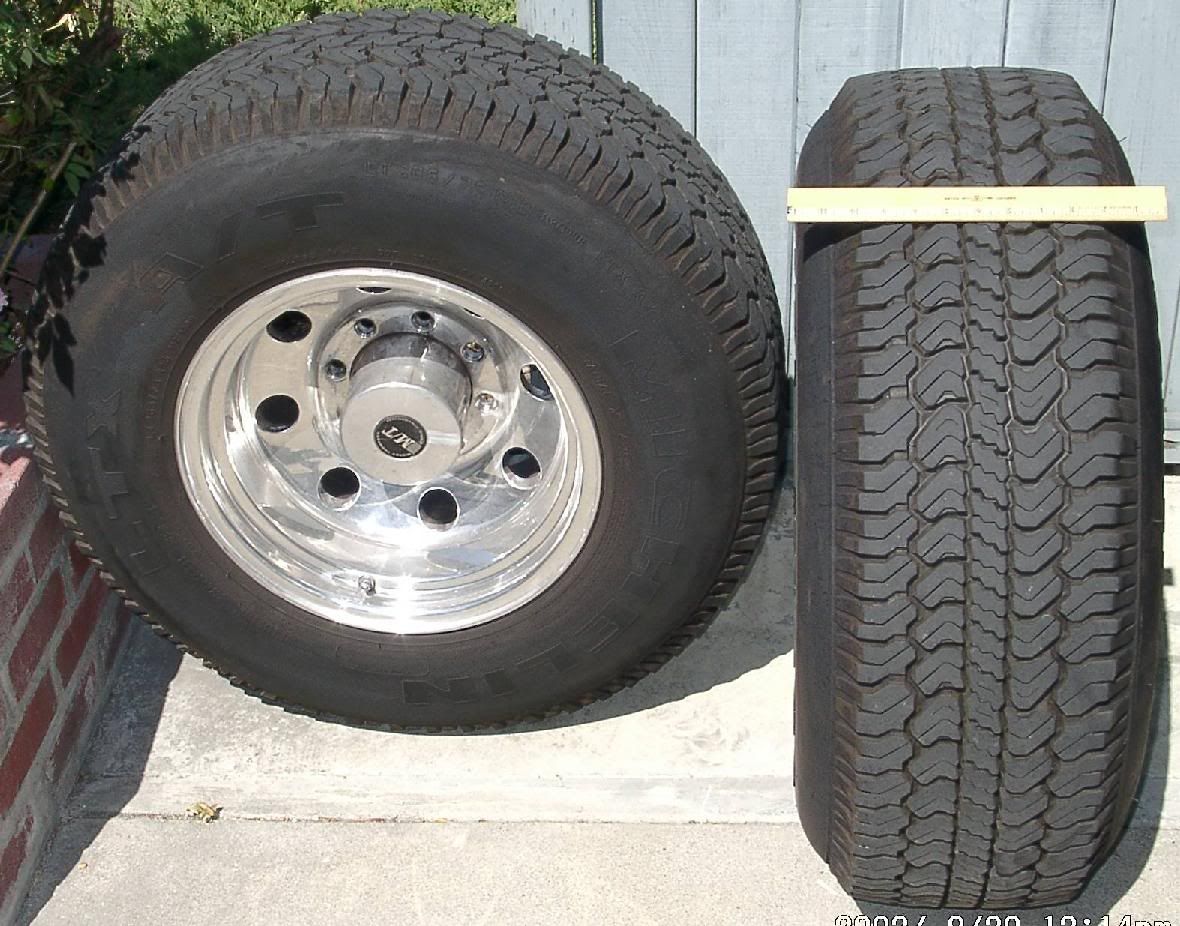 Here is what was noodling, but no more, as Big O Tire changed from a "life time" warranty to "life time of the tread" warranty.

Plus rethought serious off roading tires on these alloys and won't. Stick to my serious setup of stock steel with LT235/85R16Es, or LT245/85R16Es.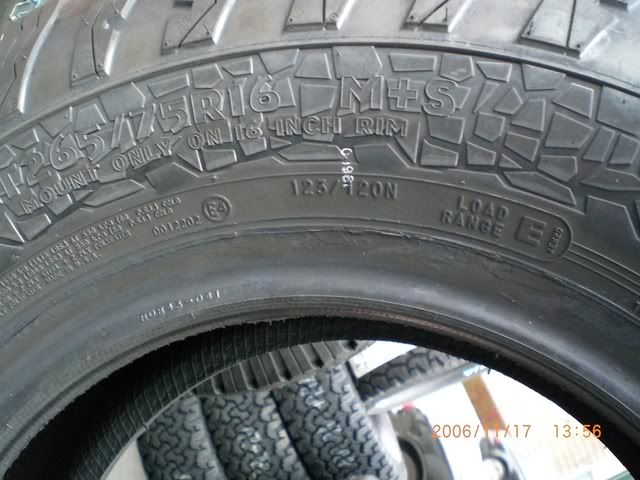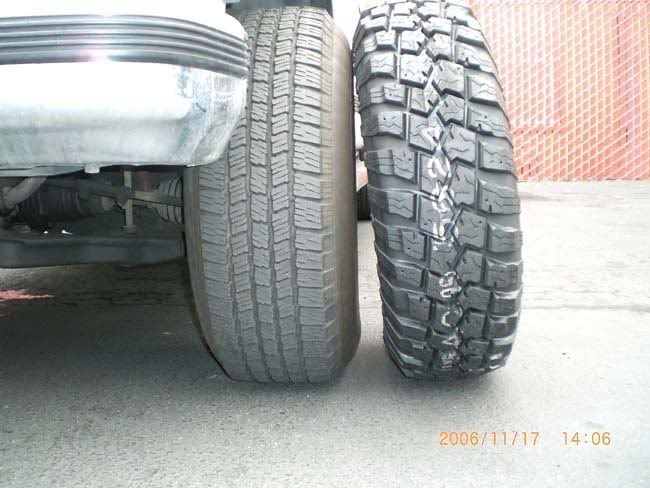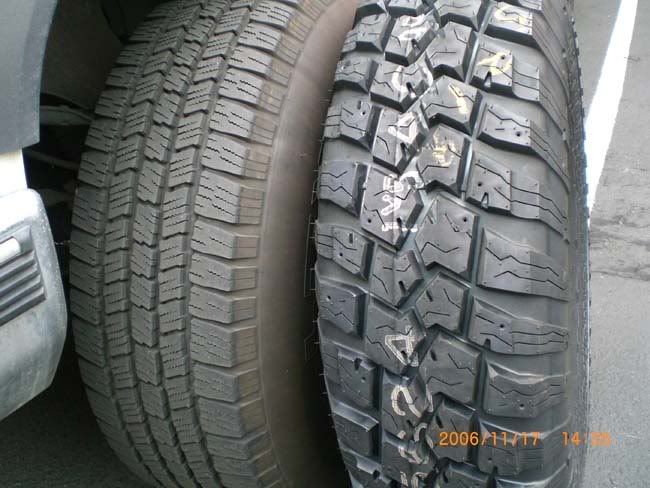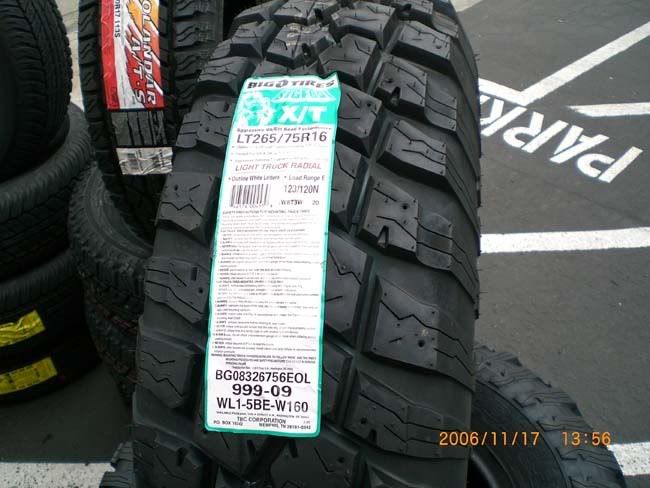 Now considering Toyo, Bridgestone and ???. Michelin has moved down in my book.


---
---
---
[ Follow Ups ] [ Post Followup ] [ OurSUV.com ]