Re: relays and continuous duty
---
[ Follow Ups ] [ Post Followup ] [ OurSUV.com ]
---
Posted by Ben (64.121.48.151) on 11:23:43 09/04/07
In Reply to: Re: relays and continuous duty posted by Ben
Lighting is a very personal thing. 'I' don't like plastic lens of any kind, other than maybe a hand
held, but would prefer glass or lead crystal.

A few years ago Howard (from Oz) posted some pictures of his Suburban with quad lamps. Ever
since, I've wanted to put in E-Code head lamps that are made from lead crystal. Not just any, but
good ones (to me) with H1 or H2 bulbs.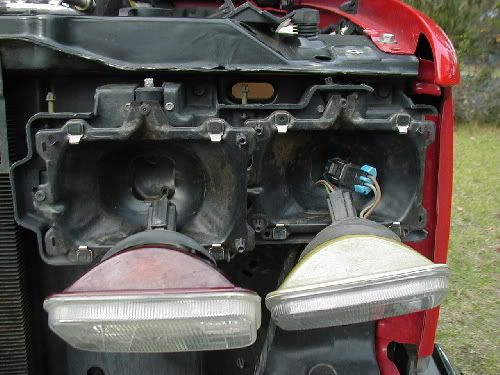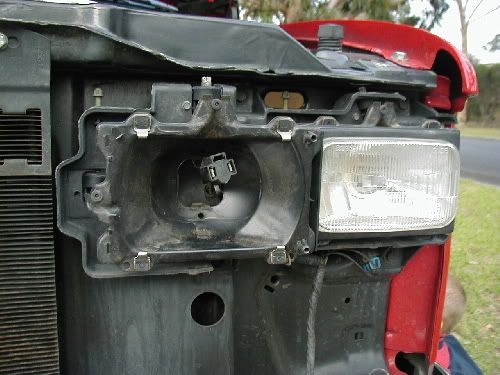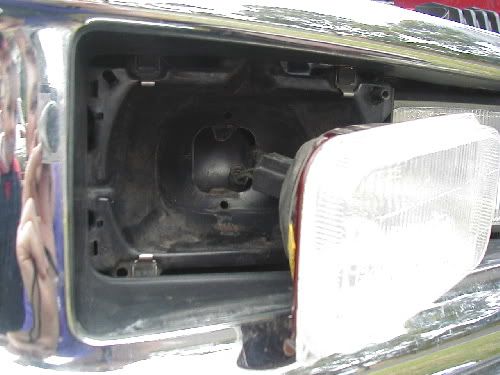 His is the same body style as mine, 1996...but...they are not a standard size over
here and are for the other side of the road (right hand, we are left hand).

Standard 165mmx100mm E-Code, lead crystal lens will fit with some effort. How much is going to
depend on the holding and adjusting buckets/brackets.

Blaine has a great suggestion and will be checking that out.

I have 100 watt highs on the OEM plastic lamps on my 1996 and can say that I'll not have them on too
long, as the whole lamp gets VERY hot.

There is an other issue with these bulbs and it's with the stupid spade lug they chose. It's too
small for over watt usage, and just barely okay for 65 watts. I like as little contact and wiring
resistance as possible (voltage drop).

Since too small and voltage drop, that connection will generate heat, to further reduce the contact
efficiency.

Anyway, back to your question. If you wish to use the OEM plastic lamps and light up all four, be
aware that there is a risk of fire if the plastic over heats.

The OEM wiring should be replaced by any of the wiring kits mentioned (including the DIY from the
link to Stern's place).

If you wish to maintain the DRL function, suggest adding another relay for that. Use the OEM
harness/connections as the control source to run the relay coils. All bulb power to be sourced
through the relay contacts, which will source from a fuse block sourced from either the battery or
alternator. Alternator will be the brightest, but have more noise (spikes) that will need to
filtered (voltage spikes will shorten the bulb life).

This goes back to a product that Dave and I had on the burner. A set of control PCBs for this/these
types of DIY'ers.

Guess I'll have to noodle that some more and get back to you all.

The hot link is to one of the better "How it works" pages I've found on this topic of headlamp reflector/lens types.




---
---
---
[ Follow Ups ] [ Post Followup ] [ OurSUV.com ]