Met 1953 Suburban/Carryall yesterday during my evening bicycle ride
---
[ Follow Ups ] [ Post Followup ] [ OurSUV.com ]
---
Posted by Ben (24.5.186.156) on 17:18:36 08/15/11
Mom is in Hospice and taking care of her after 4 years taking care of dad before he passed. Mom has had 4 strokes
and her time is near

So, before grilling for the family Sunday dinner (to keep her family near each day that is left) went out
for a bicycle ride on my cruiser (made it last year from parts laying around and some eBay stuff)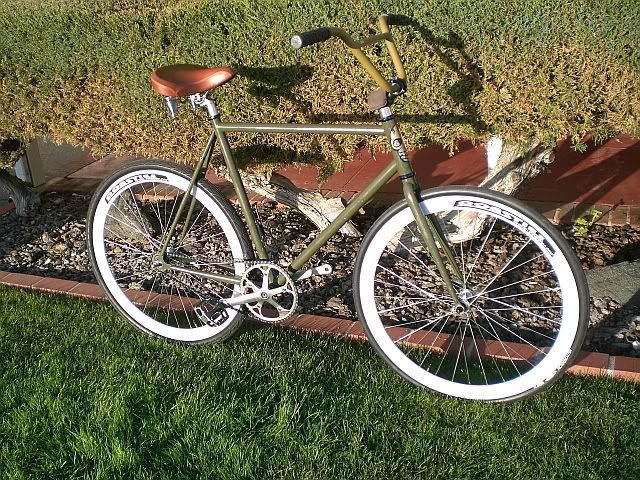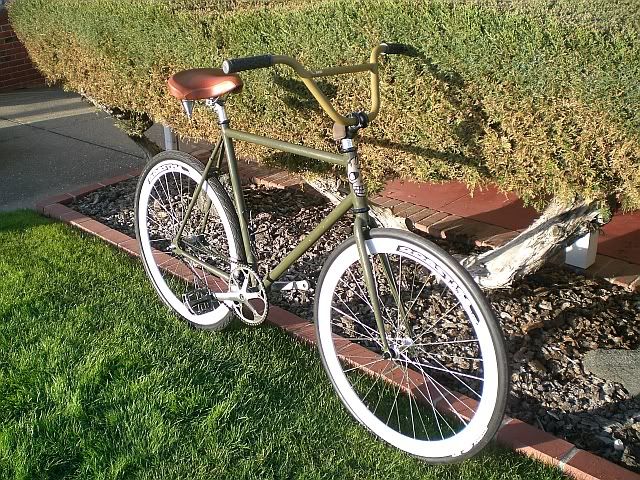 A very cool looking and 'old' Suburban cruised by an intersection and just had to try and stop the guy for
some pictures

Took about 4 blocks pedaling HARD to lose him on a large intersection with 6 ways to come or go...took
another few minutes to find that the guy drove into a driveway...

GREAT !!!!!...he only lives about 12 blocks from my house !!!!!

Nice guy and think going to be a buddy soon...

He is painter at a body shop. High end stuff ONLY

Was working on an old GM pickup turning it into a crew cab. Then go married and things 'changed'...

Sold it and bought a mid 50's Suburban, but when the kids came along, didn't touch it for 10 or so years

Then a customer came in and liked his Suburban and bought it after paying him to finish it.

Another customer came in with a muscle car and said he has an old 1953 (IIRC) and it was for sale...

So he bought it and it has taken him over 10 years to finish it just last year.

Original body and no bondo. OEM front seat frame. OEM dash, except for the digital gauge cluster, which is
from Camaro he took the front end from. That front stub frame was welded to the Suburban's frame and holds
the V8, AC, power brakes, etc.

The radiator is OEM because he like the 'look' of it sticking up above the sheetmetal.

So instead of the OEM beam axle, it has IFS from a Camaro (can't remember the year)

2nd and 3rd row seats are from a Toyota Sienna mini van

The rear lift gate. The cable for the gate is OEM and the reason it is in such prestine shape is that one of the
previous owners converted it to barn doors, but left the lift cables and coil spring system intack.

The coil spring pack is in the side panel next to the 3rd row seats.

License plate is from a Mexican trip and says that is another story that will take a while and
a few beers to tell...



The video is cut short because he didn't want his face in any of the pictures.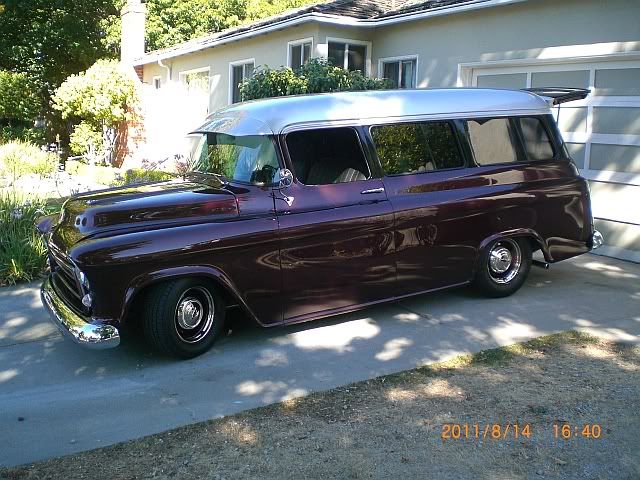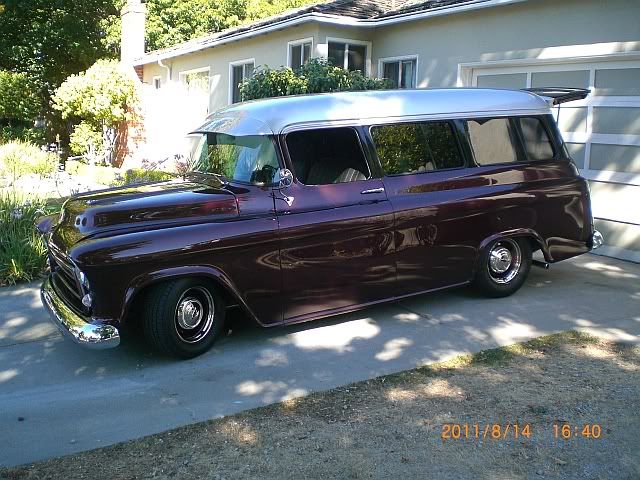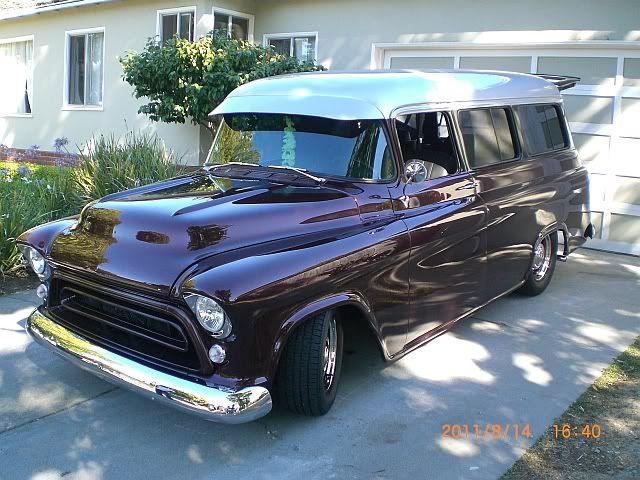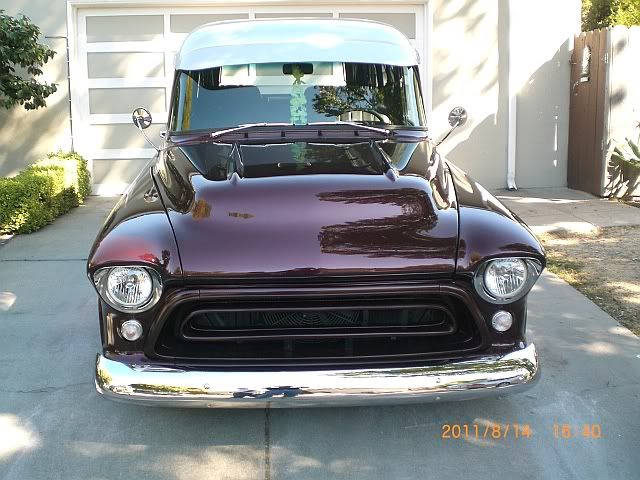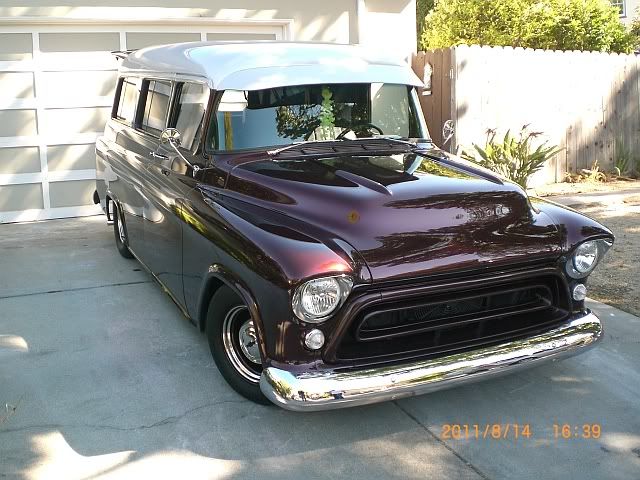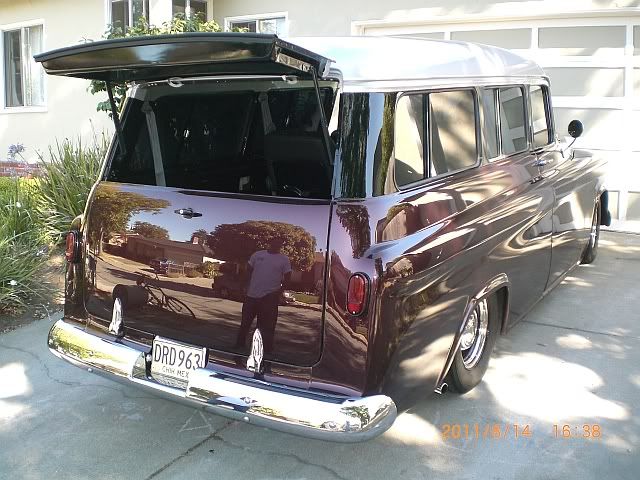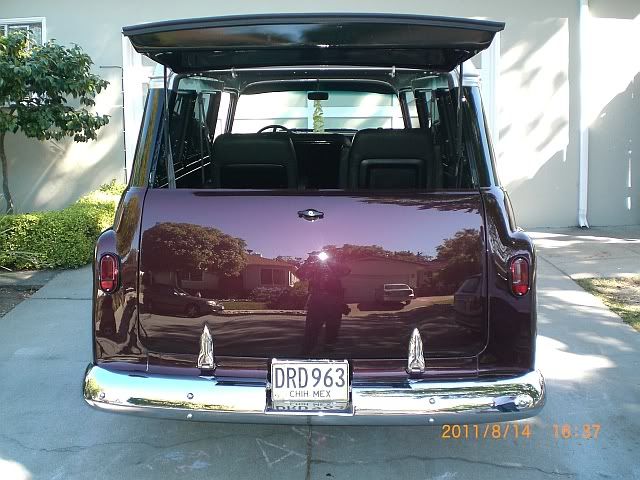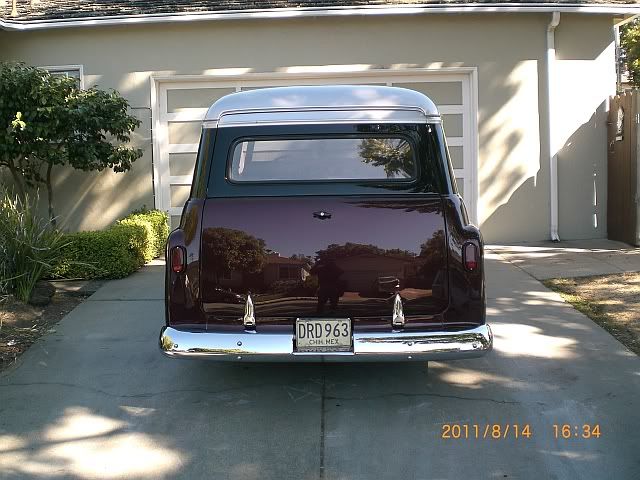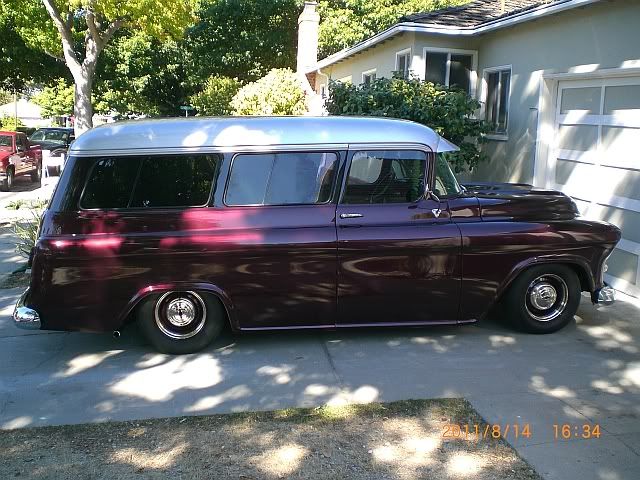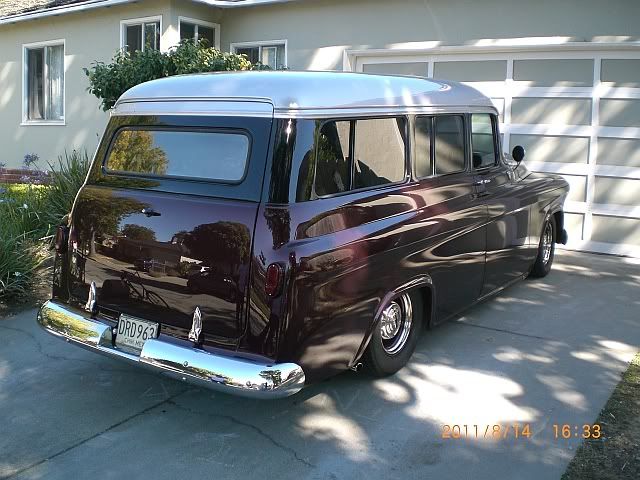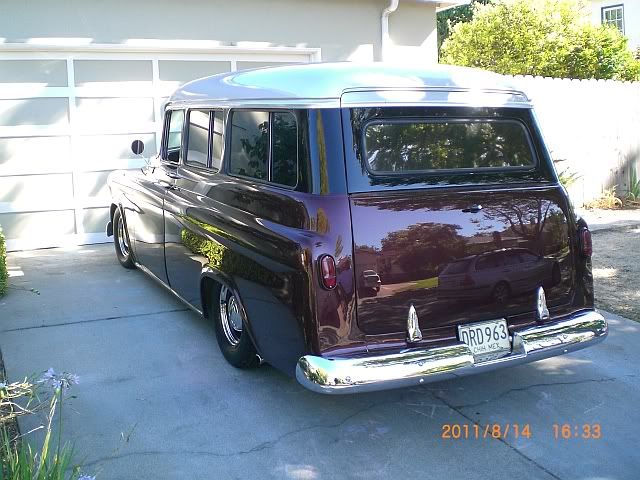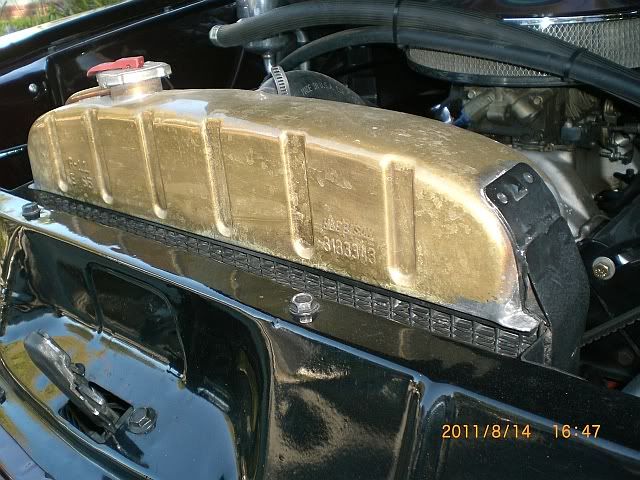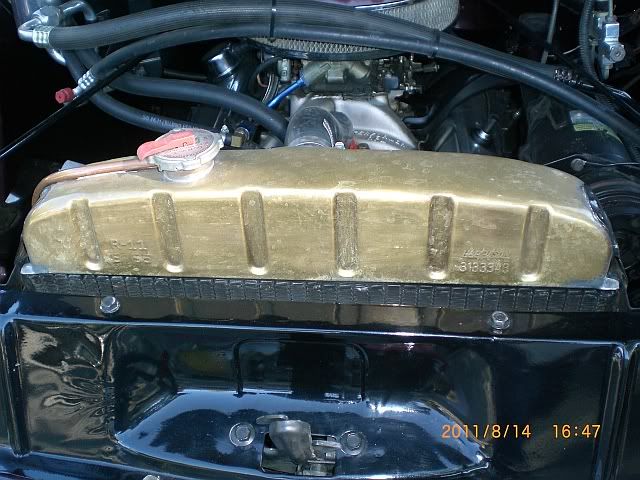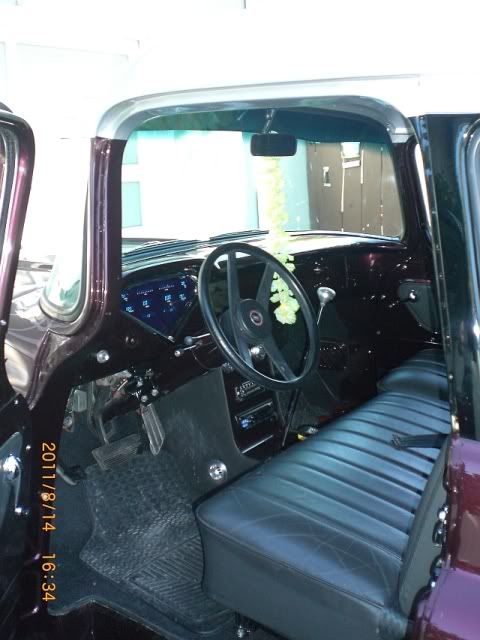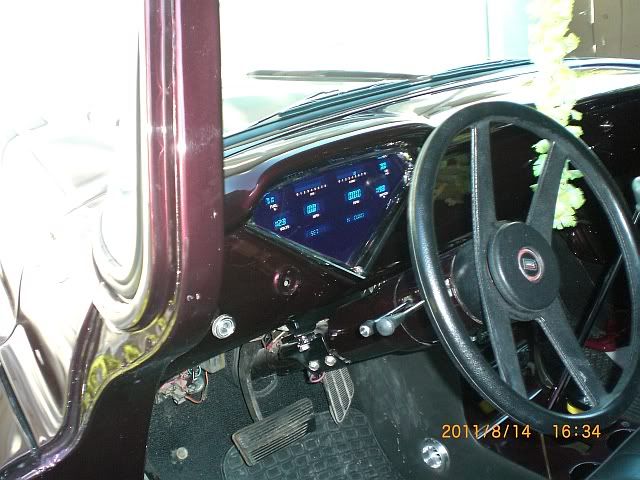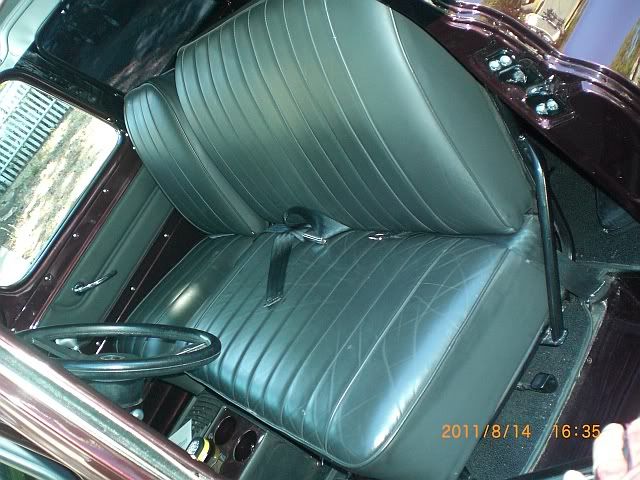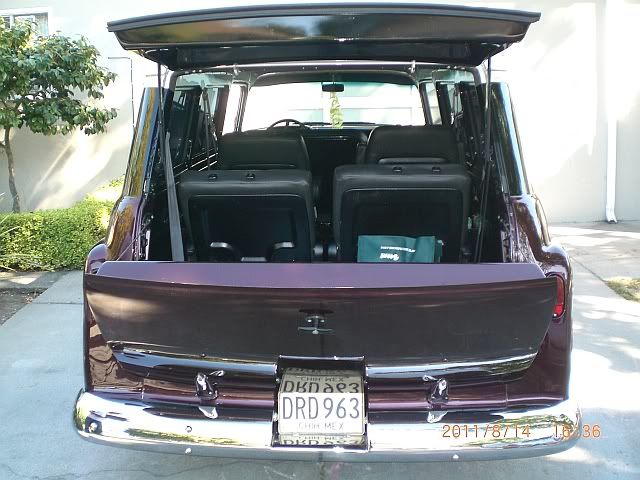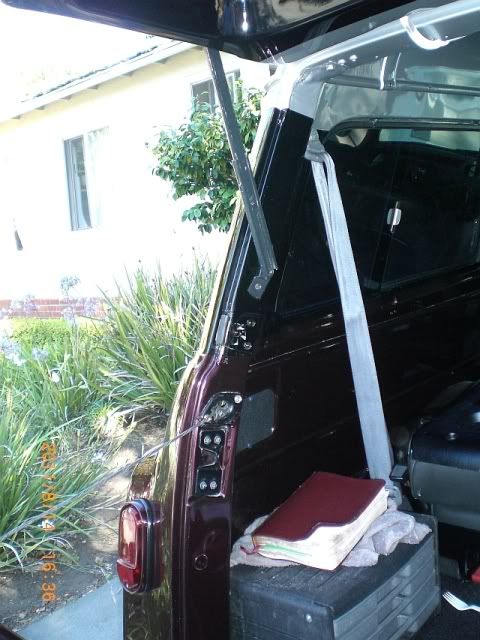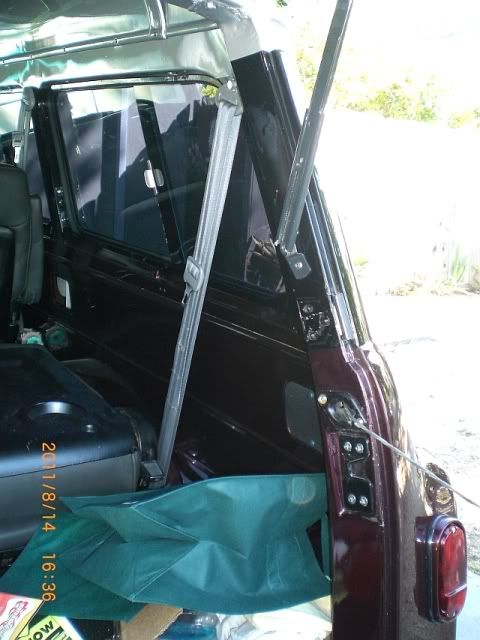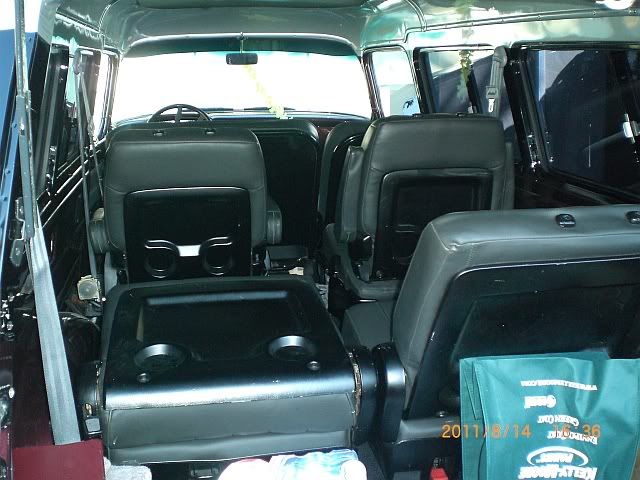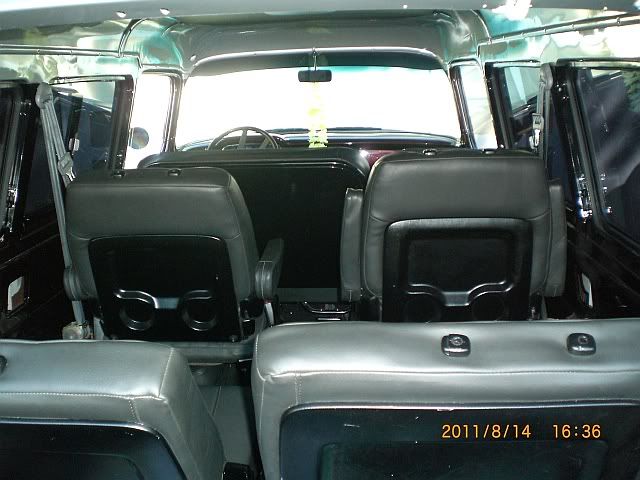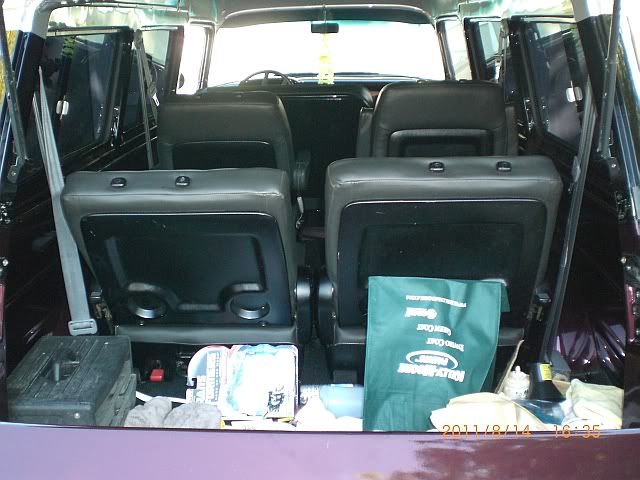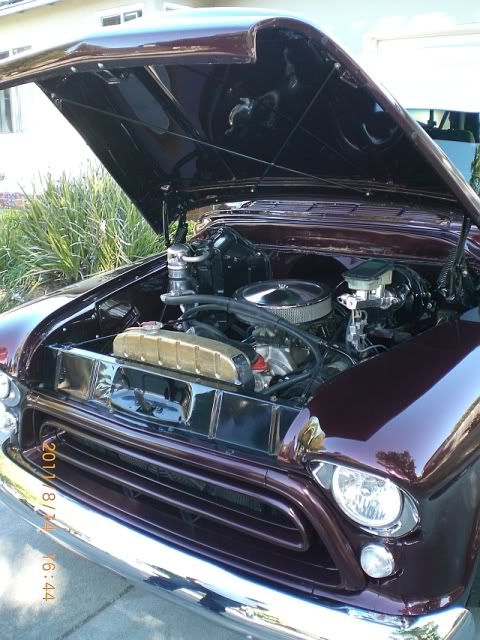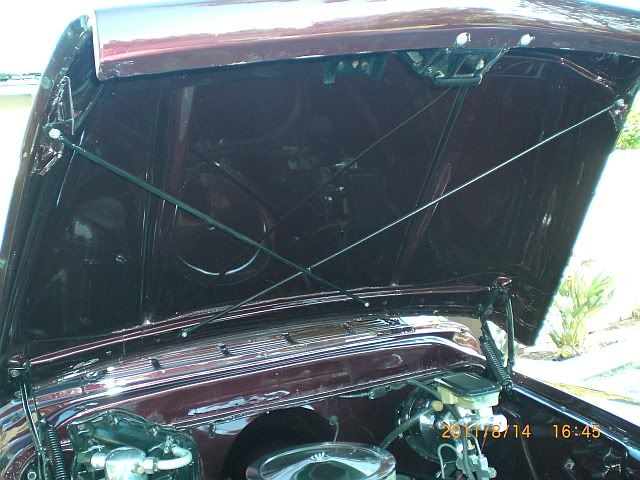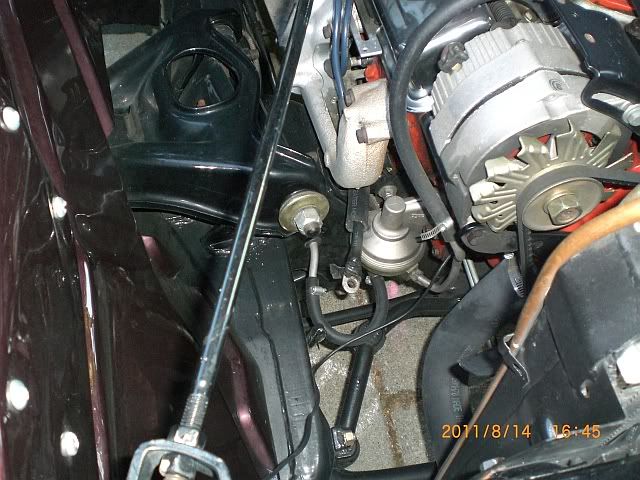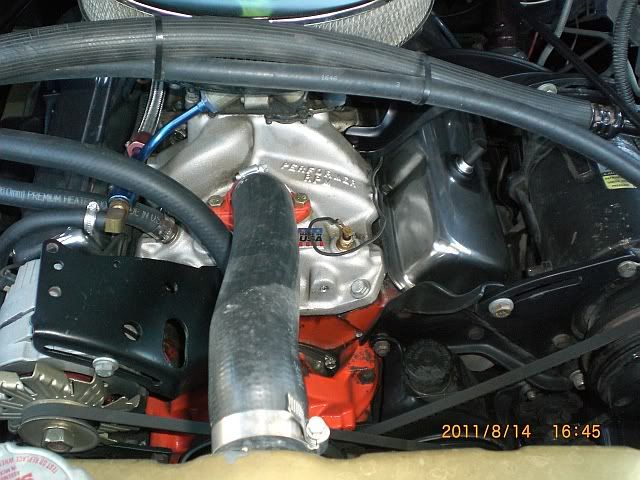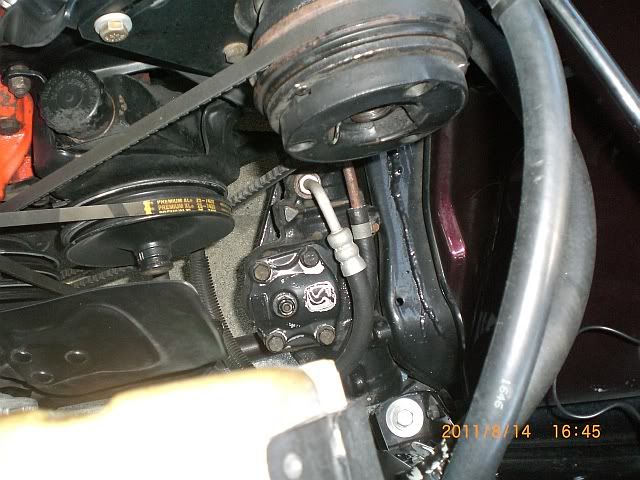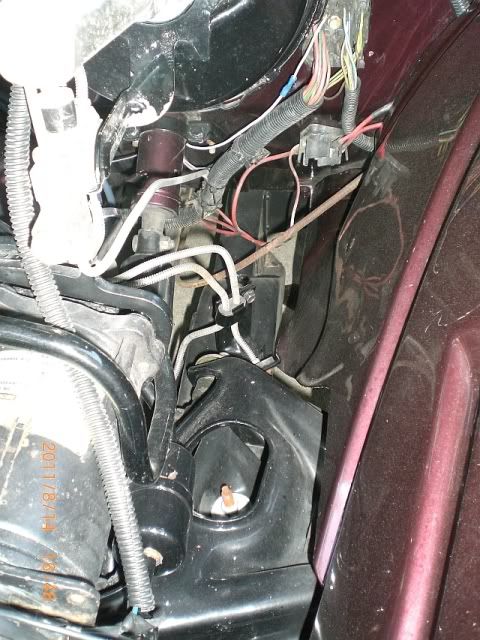 ---
---
---
[ Follow Ups ] [ Post Followup ] [ OurSUV.com ]