Re: 1953 Suburban/Carryall very cool! bicycle?
---
[ Follow Ups ] [ Post Followup ] [ OurSUV.com ]
---
Posted by Ben (24.5.186.156) on 13:10:49 08/18/11
In Reply to: 1953 Suburban/Carryall very cool! bicycle? posted by Guy
: Hi Ben,
: Sorry to hear about your Mom!
: It is tough getting older, for us all.
:
: Right when we think raising kids is over, we start having to take care of out parents.
:
: I guess service is its own reward.
:
: The Burb is way O.G.!
:
: How much do you have in the bike? Time? Money?
: Thanks
: Guy

Thanks for the kind words

Built my first coaster brake from a Schwinn road bike (aluminum) and misc parts laying around with
the handle bars from eBay ($10) and the wheels from Coasties.com. About 14lb bike and blazingly
quick...to quick and can't ride it 'slow'..would have a higher top end if it had a higher gear ratio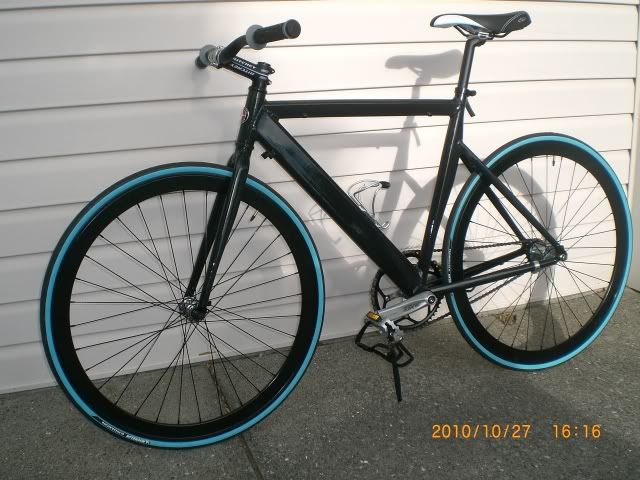 So decided to make a cruiser. Came across the frame at a guys shop where I buy/sell bicycle
parts. $70 and perfect for what I wanted to build. Found the seat in the 'Sale' box at local
bicycle/toy shop ($29). Wheels, again from Coasties.com ($180). Fat boy tires ($39 x2) and
eBay handle bar ($29).

Just a few hours assembly, but the most time was getting the chain line right and the chain length
right. Had to buy some 'heavy' nuts from McMaster as the local hardware shops all the same and
geared for the 'average' DIY'er. Also have to buy a whole box of them and can't remember how much
they were

Bought some reflective tape (black, white, blue and green). All of the wheels will get a 1/4" stripe
along the rim, both sides.

Suburban bike rack modifications didn't work...the tubes were not gusseted right and will
make some new gussets so that it will hold 8 bicycles. Fits into the 2" receiver and sticks out
pretty far. So will have to make a light bar for brake/turn lights to keep it legal.






---
---
---
[ Follow Ups ] [ Post Followup ] [ OurSUV.com ]