Re: Thanks #1 Son
---
[ Follow Ups ] [ Post Followup ] [ OurSUV.com ]
---
Posted by Ben (76.14.17.32) on 13:32:01 12/23/07
In Reply to: Thanks #1 Son posted by Guy
Once you replace them, oil them on a regular schedule.

I do mine at every oil change.

Tough to get oil in and down there, so made my own
oiler, which is now my main oil can. I started
doing this because of an annoying squeak and tried
and tried my other oil cans, but they all had too
big of an opening at the end of the spout.

Here are images of my oiler. It is a plastic oiler
that I modified to further reduce the spout tip
dia. Down to less than 1/32" in dia. I have
another that is even smaller in dia than this one
pictured and use it for very fine components.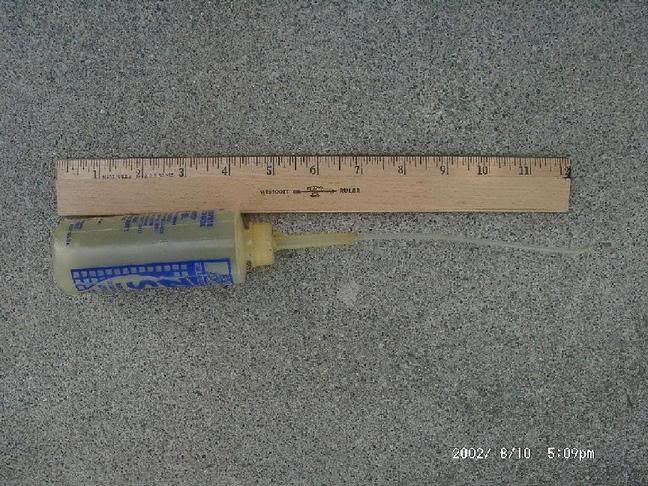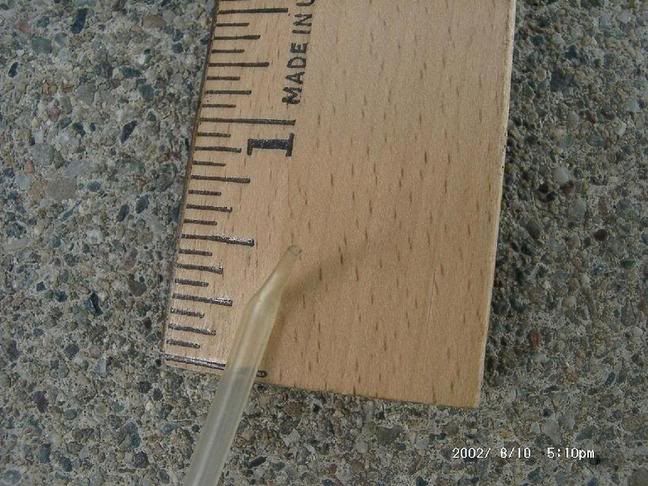 I also use the oil usually tossed with the engine
oil bottles. Have a 2 gallon gasoline can (plastic)
that I turn the empty engine oil bottles into it's
spout. Leave it there till the 1 quart bottle is
dry. Usually while doing other stuff while changing
oil/filter in my vehicles. Just checked it and it
has about 2.x quarts of engine oil, which is use
to refill all of my oilers and top off the 1980
Silverado, as it leak engine oil... :(

---
---
---
[ Follow Ups ] [ Post Followup ] [ OurSUV.com ]