Dang, brakes are pulling
---
[ Follow Ups ] [ Post Followup ] [ OurSUV.com ]
---
Posted by Ben (76.14.17.32) on 12:54:28 02/16/08
Don't drive the Suburban much anymore and just drive it around town to keep fluids/etc in decent order, but the brakes were starting to pull a bit last week and today...pulled more.

So it's time to check and refresh everything to do with brakes on my Suburban.

Wish I had more budget and seriously consider disc rears and replace the front calipers with something new. Like taking the current GM fronts and stuff them into my OOBS.

Here is what they looked like a couple of weeks ago when I had the wheels off for new tires up front. Notice how rust has formed after sitting for just a few days. Also note to those who have asked about the steering knuckle to caliper 'bumper'. It is the junction where the caliper transfers the braking forces to the steering knuckle, then to the suspension and then to the vehicle.

It is on top and notice how the caliper must slide over time to center itself in reference to the disc as the pads wear. This is 'part' or 'one' of why/how the caliper hangs to cause pulling.

Also note that, that junction was coated with anti-seize to help it slide better and not that stuff is all gone.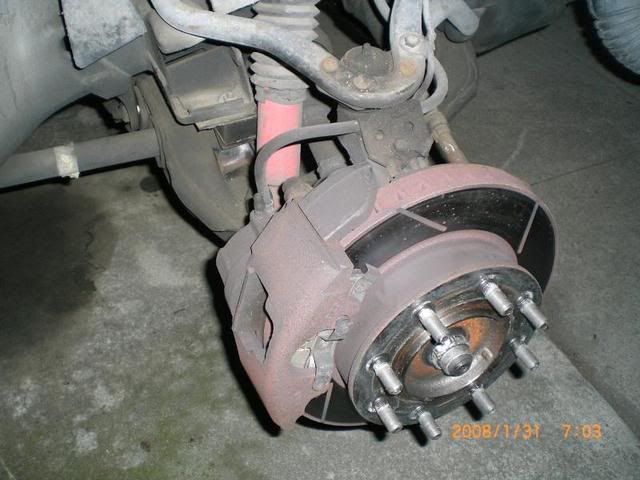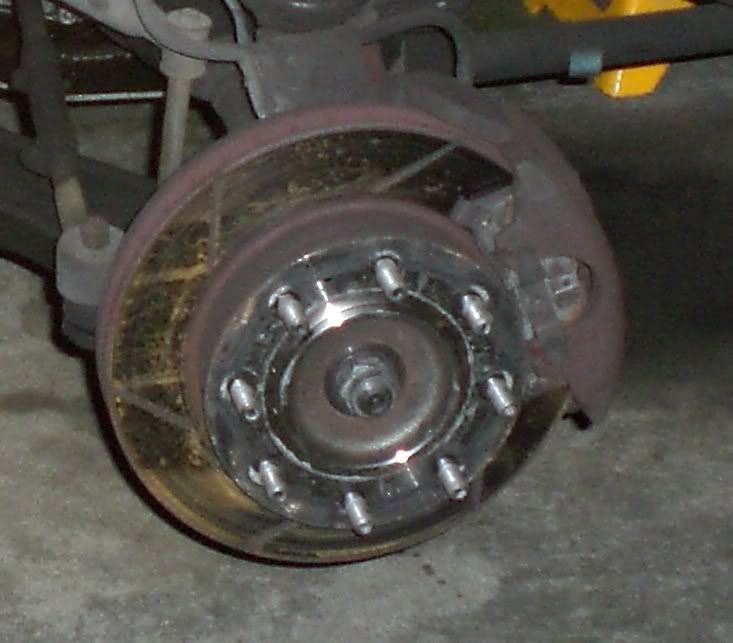 Stainless steel hoses and new calipers at a min when I get to it...soon...

Also time t adjust the steering box. Tighten it as that is loose and contributes to pulling. If it was tighter, I'd be able to 'catch' it before the tires move off line because of that caliper pulling. Think the drivers side caliper is sticking, as it is pulling to the passenger side.

---
---
---
[ Follow Ups ] [ Post Followup ] [ OurSUV.com ]