Re: 1998 Suburban K2500 - Removing brake drum
---
[ Follow Ups ] [ Post Followup ] [ OurSUV.com ]
---
Posted by Ben (76.14.17.32) on 00:56:12 02/23/08
In Reply to: 1998 Suburban K2500 - Removing brake drum posted by Chuck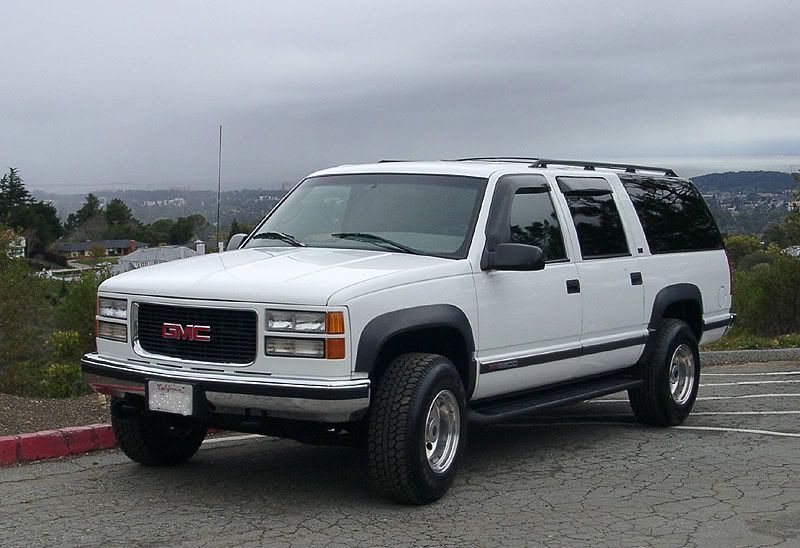 You 'should' have a full floater like mine, a 1996 GMC 3/4 Ton Suburban. Here are some pictures of what mine look like after taking off the drum.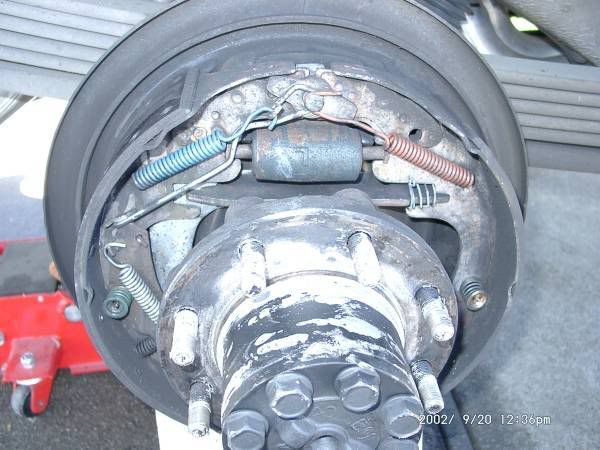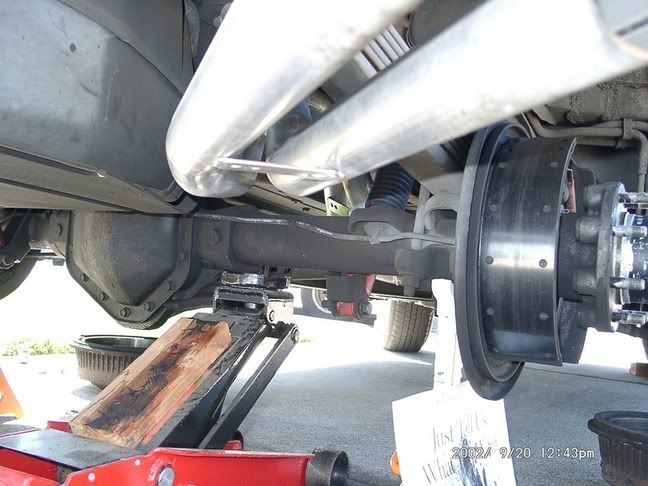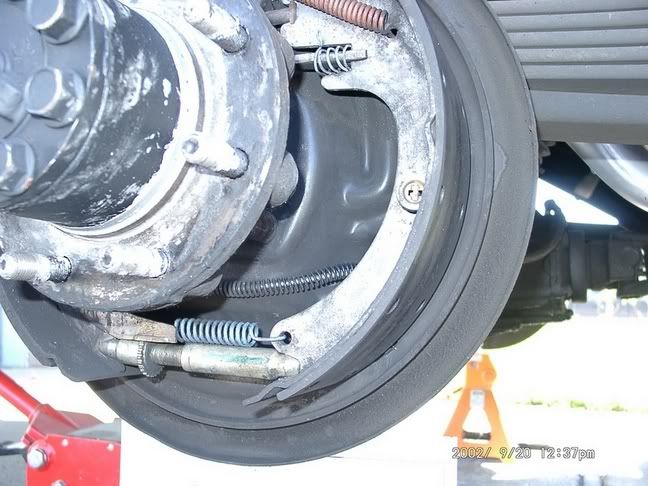 Think your shoes have worn a grove into the drum and that is preventing it from sliding out. What you need to do is to push that lever arm while backing off of the star wheel.

The above pictures show all the parts. To tighten the star wheel, the adjusting spoon/screw driver handle goes 'down' and to back it off, the handle goes 'up'.

After about 3-4 or more whole turns of the star wheel, the drum should be able to slide out. If the grove is deep, more turns will be needed. Don't worry about backing it off too much, as you can't go too far.

Assume you have the proper tools, as there a couple of custom tools needed/advised. Your shop manual should make reference to them.

Be careful to note, take pictures and mark/label/etc the springs, as they can get mixed up all too easily.

Notice that the drums ride on the hub and that might be the issue. Rusted together and you can wack it with a mallet (not steel faced) to loosen it. If it won't, then the rust is severe, so put back on the wheels and hand tighten the lug nuts, then back them all off about 1/2-1 turn. Drive around the block taking care to not abuse them, but hit the brakes a few times. That usually does it with rusted drums stuck on.

When reassembling, make sure to apply anti-seize to the star wheel threaded stud and the mating hollow rod. That will help the self adjuster work. The pictures are of my, think, 3rd set of rear shoes and point out where I've used anti-seize to keep it rust free and allow it to part the next time.

The star wheel assembly is a 3 part assy. Star wheel 'nose' has a hollow for the actual starwheel to poke into. That junction 'must' be greased with anti-seize. Then the threaded pieces. Not too much, as it might drip onto the friction material.

I recommend Praise Dyno Brake pads and think you will like them.

Use this grease if you do not want to use anti-seize.





My glove box label also says JD7, but it is JD8 because the difference is 2.5" shoes vs 3.5" shoes.



Consider changing out the rear cylinders, new hoses (stainless if you have the budget) and bleed the whole system.











---
---
---
[ Follow Ups ] [ Post Followup ] [ OurSUV.com ]