Re: Power Flush ATF?
---
[ Follow Ups ] [ Post Followup ] [ OurSUV.com ]
---
Posted by Ben (76.14.17.32) on 15:15:45 02/25/08
In Reply to: Re: Power Flush ATF? posted by Uliman
On my 1996 3/4 ton Sub, it is the top line to the radiator cold tank.

Assume your year is the same, but check it out before getting too far. I've used an IR heat gun to measure the two lines and on mine the top one is the hottest, which is the line 'from' the tranny 'to' the radiator.

I have made my own flare nut wrenches from ordinary box wrenches. OnBelay posted some very nice store bought crows feet versions, but I've already made my own and have been using them for years and years. Best to use 6 point box, but mine are 12 point because those were my 'extra' ones used (didn't want to go out and buy, nor had the time at that 'moment'. Do a search of this site to find that thread. Also look at #1 Son's place, as there are several threads on this topic.

Pictured are the ones in my Suburban toolbox for the fuel filter.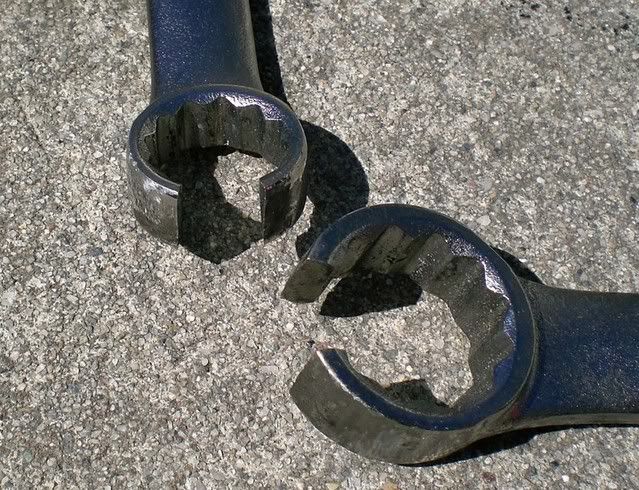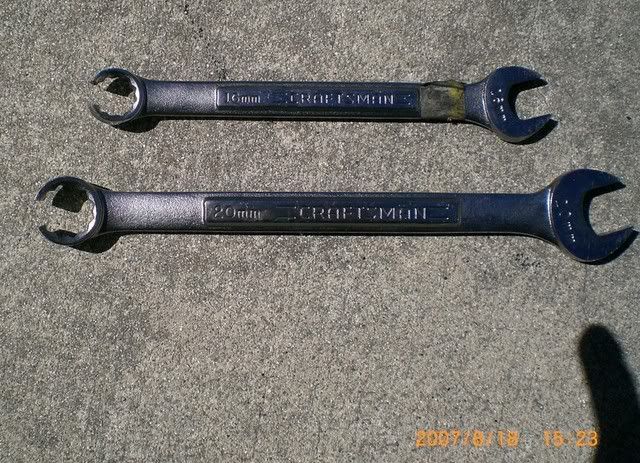 If the nuts are buggered up, you might be stuck with the old vice grip method...

Many times, the tube is 'stuck' on the flare nut and will twist. There is nothing that I've ever tried that works on that and just have to un-twist it, or cut if off and splice in a new length.

Flare nuts are made of very soft metal, as it has to 'mold' itself to the joint in order to seal. The tubing is flared and 'should' seal, but the nut also seals behind that flared tube wall.

I've had to wiggle it back and forth a VERY small amount tightening/loosening/tightening/loosening it to break some free.

DO NOT use any lube with oil or grease, as ATF/autotrannies do not take well to anthing other than ATF.



---
---
---
[ Follow Ups ] [ Post Followup ] [ OurSUV.com ]