Re: OT-Tools, shoe brush
---
[ Follow Ups ] [ Post Followup ] [ OurSUV.com ]
---
Posted by Ben (76.14.17.32) on 13:03:19 03/28/08
In Reply to: Re: OT-Tools, shoe brush posted by #1 Son
The cute little porcupine/hedge-hog came with the house. Always wanted one of these, but this little
guy's quills were rotting out. So not useful anymore. I'll rebuild him with some new bristles
and use him as a door stop.

Bought a scrub brush or push broom head (don't know which it is) to replace him, but it's too
light and moves around when you try to clean you shoe (he's got an iron belly with a rubber
bottom). So added a length of 2" dia ABS plastic pipe. A larger brush head would have been nicer,
but at that time, this was the biggest on that rack.

Cut just high enough to hold it while the shoe is brushed clean. Especially useful for lugged sole
shoes. Had to add another piece of pipe to the back side, as it tips over on the handle side.

All screwed together with 3" deck screws, about 3 of them. Clearance holes in the ABS pipe and pilot
hole in the brush head.

All plastic, except for the screws, so it's not going to rot. Just hose it off and it's good to go again.

Made several of these and have them at each door by the place mat.

About $7 bucks for the brush head and the rest are from stock or left over stuff from other projects.
Took about 20 minutes and most of that taking out and putting back the tools.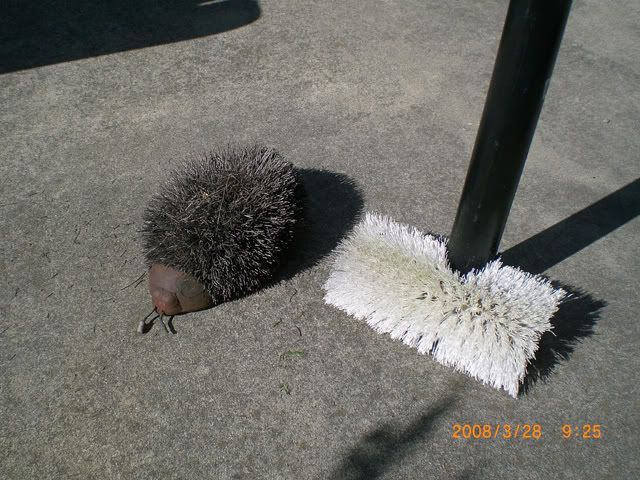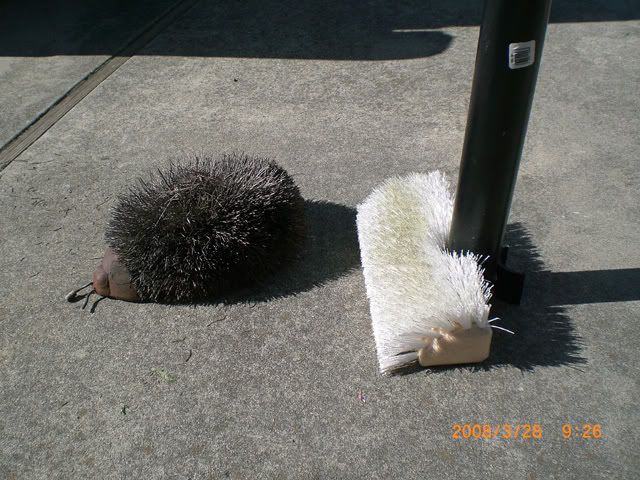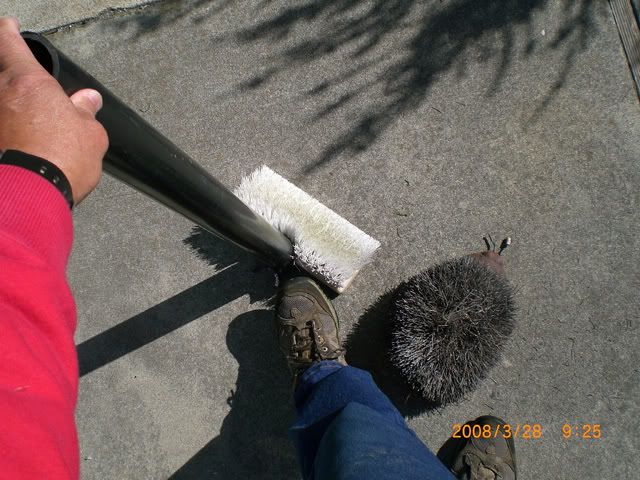 ---
---
---
[ Follow Ups ] [ Post Followup ] [ OurSUV.com ]