Re: factory bilstein shocks??
---
[ Follow Ups ] [ Post Followup ] [ OurSUV.com ]
---
Posted by Ben (76.14.17.32) on 11:49:12 06/03/08
In Reply to: Re: factory bilstein shocks?? posted by mitch
: tires were new when i bought the truck and have been rotated regularly.
:
: will worn shocks cause cupping?
`````````````````````````````````````````````````

Yes, but, I've had and seen cupped tires from a setups in good order, even pretty new shocks & components...

*ALL* trucks will cup their tires if not rotated on a regular schedule.

I've even seen it on some cars...

Here are two pictures of a truck by my parents that just had to take a picture of and is the
worst I've ever seen, as the cupping has touched each other and worn down towards the sidewall...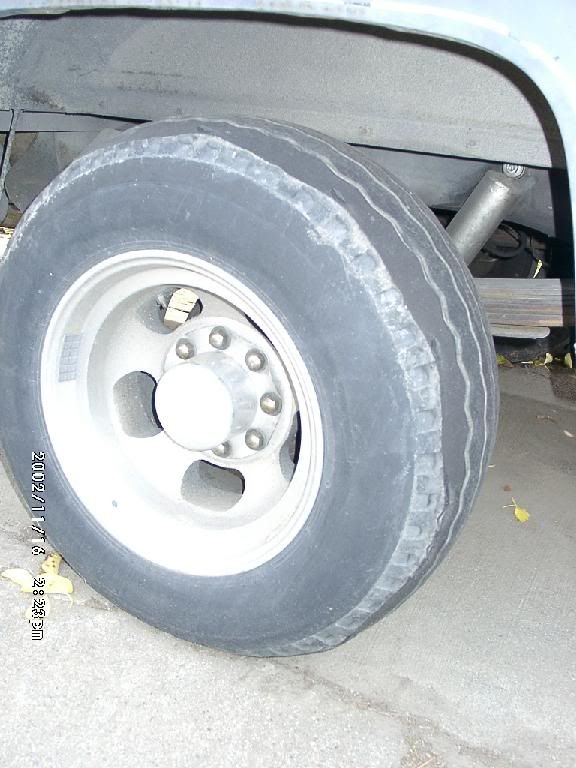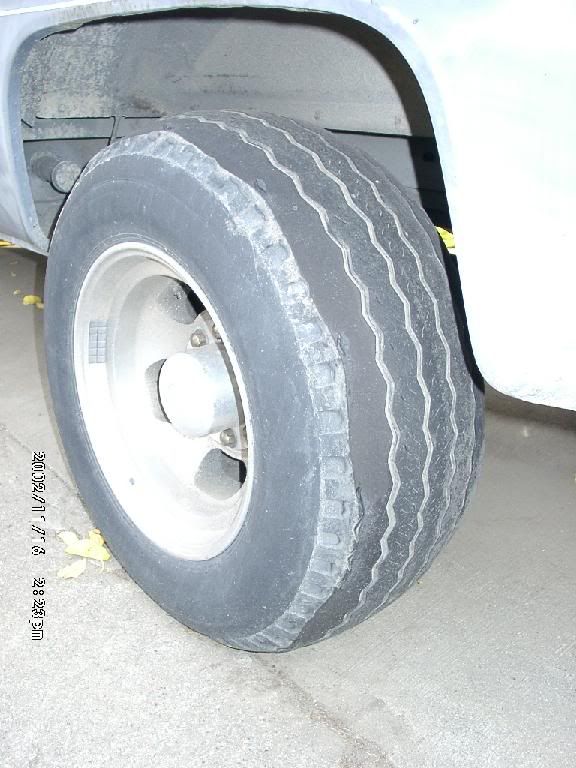 ---
---
---
[ Follow Ups ] [ Post Followup ] [ OurSUV.com ]